Apart from the
Chasseurs
Alpins, there are only two other units that wear the grand
tarte
; the
Artillerie de Montagne
(Mountain Artillery) and the pelotons of High Mountain Gendarmerie.
The high mountain squads are units of the French Gendarmerie Nationale specializing in aid to victims in hazardous mountain environments. These specialized units were created in 1958, after a dreadful incident on Mont Blanc in 1957, where two young mountaineers were unable to be rescued.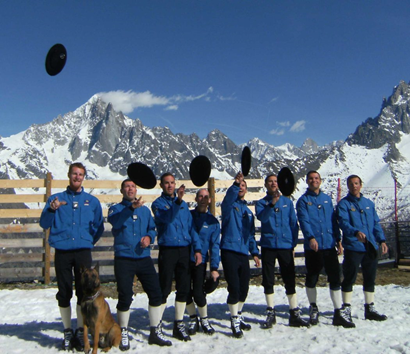 The highly specialized members of the Gendarmerie Haute Montagne are the only units within theGendarmerie Nationale who wear the Tarte of the Chasseurs Alpins.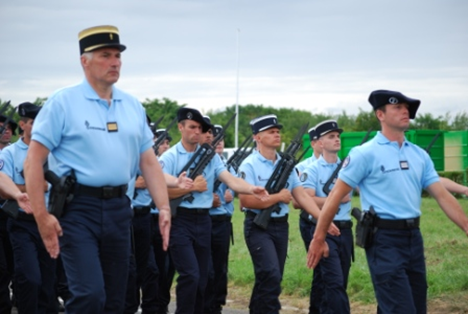 South Pacific Berets has now a small number of another piece of uniform in stock: polo shirts that are part of the genuine uniform of the Gendarmerie Haute Montagne (and it is not recommended to wear this shirt in France if you are not an officer of the Gendarmerie).
The 500 grams polo is constructed from a unique, thick hi-tech poly/cotton fabric with excellent insulating and moisture absorption properties. Velcro tabs on each arm and the chest allow for rank and emblem attachments (but can be easily removed).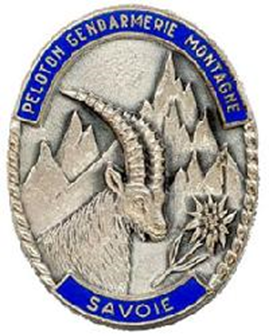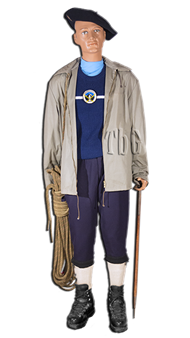 Great for outdoor enthusiasts and casual enough for everyday use - just not in France.