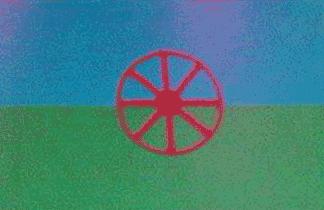 Long fascinated with
Romani
history and culture, I was delighted to find some old photographs of Romani in the Spanish Basque Country wearing berets (whereas most Romani stick to rimmed hats).
There were a number of Romani tribes
in the Basque Country and some still exist as ethnic groups. These were grouped together under the generic terms
ijitiok
(Egyptians) and
buhameak
(Bohemians) by Basque speakers.
Kalderash in the Basque Country, date unknown
Three generations of Basque Romani in Bajo Bidasoa, 1918