Sadly, I have to concede: a Reality Shield does not protect against COVID-19 (although, I'd like to point out that it took the virus a long time to get me...).

It struck with a vengeance though; rarely have I felt so miserable in my life... Hence, no updates on the website and a very late weekly

SPECIAL

(which now really means a "Weekend Special").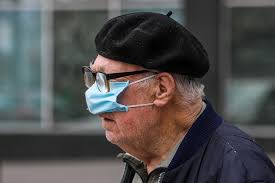 But, to celebrate my return to the realm of the living, the

Flamingo Naturel Series

sell at a 27.5% discount;
a range of custom-made, top-quality berets in natural, undyed AAA-grade Australian merino wool.
Ideal wool berets in cold and warm weather.

The manufacturing process involves extended rinsing in the blessed volcanic groundwaters of Mount Aso and brushing for an ultrasoft, pleasant to the touch feel.

Available with a size adjustable headband in a 28cm and 30cm model, as well as a Universel one-size model in 30cm.